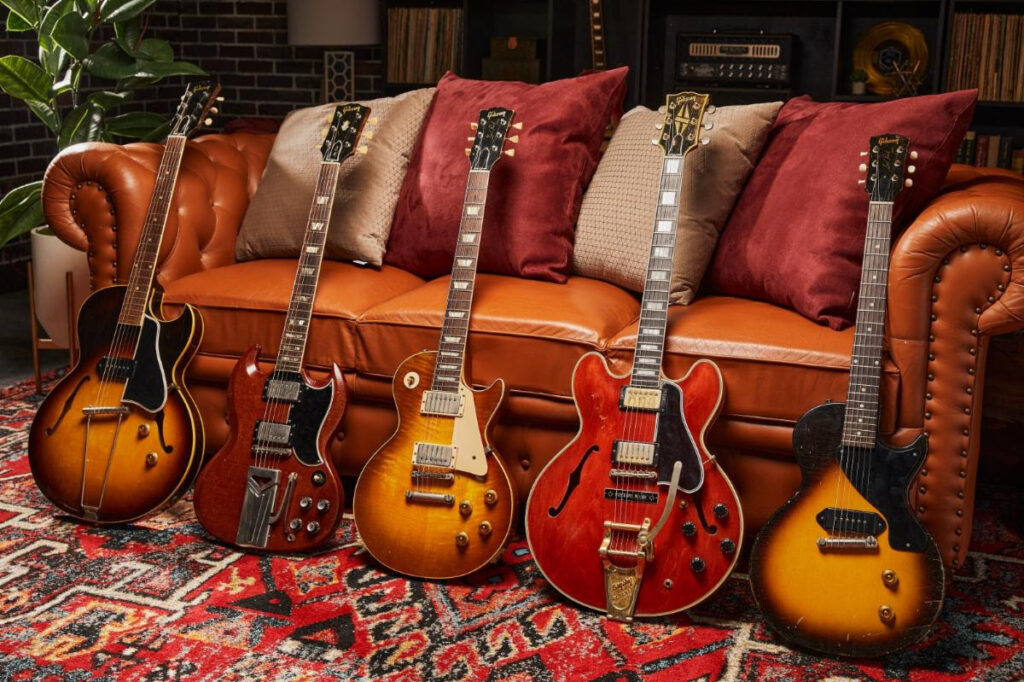 Gibson is now offering vintage guitars for sale via their Gibson Certified Vintage program that launched today. The launch includes five vintage guitars from their vault: a 1982 Gibson Moderne, a 1961 Les Paul SG Standard, a 1956 Gibson Les Paul Junior, a 1959 ES-355 Mono, and what they are describing as a "pristine 1959 Les Paul Standard sunburst." However, only the '59 Les Paul and ES-355 appear to still be available as of this writing.
If you're in the market for a vintage Gibson guitar, I imagine this will be a great place to go to ensure you're getting an authentic vintage guitar. They say that all Gibson Certified Vintage guitars sold will come with "a detailed letter of appraisal confirming the provenance and history of the instrument, a certificate of authenticity, and exclusive case candy. In an industry first, all guitars will receive a new lifetime limited warranty."
The guitars are sold via the Gibson Garage and can be picked up there, but it looks like they'll offer shipping as well. Keep an eye on the Gibson Certified Vintage page for more guitars in the future.