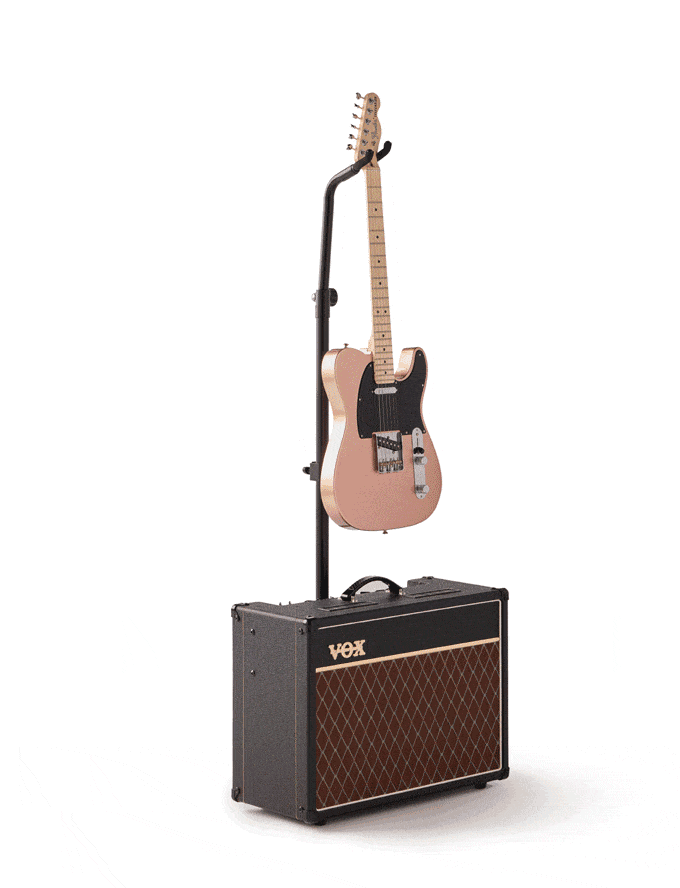 David Galvañ recently reached out to let me know about his Kickstarter project to fund his Altar guitar, bass, and amp stand. It looks like the project was funded in the last few days, but there are still a few days to back the project.
The combo stand starts at €48. Unfortunately, for those of us in the US, the shipping costs are a little prohibitive at €35, but David is looking for a distribution partner in the US to help lower those costs. Since David and his company are based in Spain, shipping costs are lower to many European countries and starts at €15.
As far as the stand goes, I think it looks like an interesting idea. I could actually use something like this right now as I have a corner with limited space where I'd like to put a guitar and amp. Additionally, I like the fact that some pieces are modular.
Here are some more details about the stand:
Altar is a new approach to the standard floor guitar stand or the wall hook. It goes beyond keeping your instrument accessible as it is designed to give the user a new experience, not only by helping to show-off their rig but to keep everything organized. The electric guitar and the amplifier are a nearly inseparable couple but they are mostly stored separately as well as the cables, picks, capo and other accessories which always are kept in a pocket of the gig bag or in a drawer or just laying around. Altar creates a totem with all the necessary elements; v shaped legs for the amp, height adjustable hook (for guitar or bass), a tray for accessories and space to hang the cables/straps/headphones to stay together neatly and handy because as it is said "out of sight, out of mind".