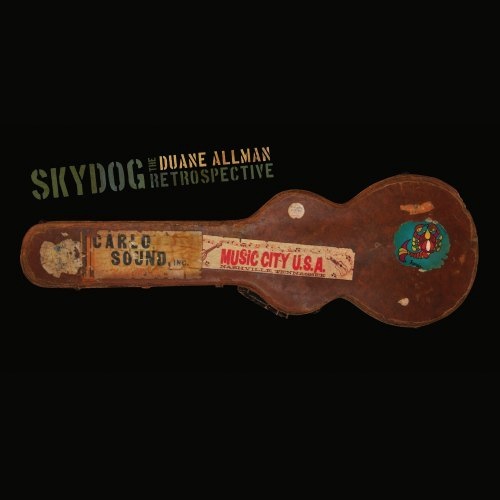 Skydog: The Duane Allman Retrospective is a 7-disc collection of songs spanning Allman's short, but prolific life. From Amazon's editorial review of the collection:
Duane Allman was one of the defining musicians of our era, rated second only to Jimi Hendrix in Rolling Stone's list of rock's 100 greatest guitarists. A founding member, with his brother Gregg, of the Allman Brothers Band, Duane was also active as a session musician, and as a member of the all-star Derek and the Dominos. This seven CD set, produced by Duane's daughter Galadrielle Allman and esteemed reissue producer Bill Levenson, shows the full breadth and depth of Duane's work, from early recordings (with Gregg) in bands such as The Escorts, Allman Joys and Hour Glass; to his studio work with Aretha Franklin, Wilson Pickett, Boz Scaggs, Delaney & Bonnie, Ronnie Hawkins and many others; to a live jam session with the Grateful Dead. The set includes several unreleased performances, many classic Allman Brothers songs, and a collector's cache of rare singles and long out-of-print album tracks. Also included are a 72 page book with essays by Scott Schindler and Galadrielle Allman, many rare photographs, a replica of Duane's guitar pick, and a Skydog sticker. Numbered, limited edition of 10,000.
This looks like an incredible collection for Duane Allman fans. It's amazing how much great music Allman put out in such a relatively short period of time.