This is a list of interesting albums that have crossed my path over the past few months, listed in alphabetical order.
Randy Kohrs – Quicksand Nashville-based musician Randy Kohrs is a multi-instrumentalist, singer, songwriter, and producer. He played dobro on Dierks Bentley's #1 hit "What Was I Thinking" and won a Grammy in 2008 for producing Jim Lauderdale's album The Bluegrass Diaries. In addition to his session and production work, Kohrs records as a solo artist. His latest album, Quicksand, features Kohrs playing and singing roots-based music with a bluegrass flavor. I don't typically listen to this style of music, but I enjoy Kohrs' take on it. Not to mention that his playing is fantastic on this album. I had a chance to see Kohrs play with Johnny Hiland at the 2010 Summer NAMM show, and it was great. If you have a chance to catch him live, I'd recommend it.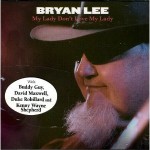 Bryan Lee – My Lady Don't Love My Lady I first heard of Bryan Lee when he opened for and played with Kenny Wayne Shepherd at a concert I attended in the late 90s. Lee is a blind blues guitarist from Louisiana who has released 13 albums. His latest album, My Lady Don't Love My Lady, was released in 2009 and was produced by Duke Robillard, who also guests on the album. Other guest stars include Kenny Wayne Shepherd and Buddy Guy. On this release, I found some of the songs to be a little weak, but Lee's guitar playing makes this an enjoyable listen.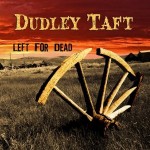 Dudley Taft – Left for Dead The copy of Dudley Taft's album Left for Dead that I received included a note written by Taft himself telling me that he enjoyed this site, which pretty much guaranteed that I was going to give it a listen. Upon listening to the album, I was treated with an interesting blend of SRV and ZZ Top. Of the 12 tunes on the album, 7 are written by Taft. The other songs include covers of songs by Willie Dixon, Charlie Patton, Peter Green, and Billy Myles. Although not ground-breaking, this is an enjoyable blues-rock album.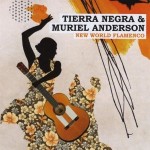 Tierra Negra and Muriel Anderson – New World Flamenco Muriel Anderson is an excellent fingerstyle guitarist who I've had the pleasure of seeing on a number of occasions. New World Flamenco is a collaboration between Anderson and Tierra Negra (Leo Henrichs and Raughi Ebert). I think the players complement each other well on this album. There's a flamenco undertone to each song, with some nice melodies played over it. A friend of mine was able to see them playing at a house show here in Nashville not too long ago and said that they sounded really good.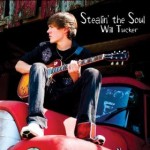 Will Tucker – Stealin' the Soul Will Tucker is a young blues guitarist based out of Memphis, TN. His debut album, Stealin' the Soul, features an original song by Tucker ("Your Sacrifice") as well as covers of songs by Muddy Waters, T-Bone Walker, Chuck Berry, and Jimi Hendrix. Tucker's playing is solid on the album, but some of the songs are a little predictable. He currently plays weekly at B.B. King's Blues Club on Beale Street in Memphis, which is pretty impressive for such a relatively young artist. He will be releasing his second album in the summer of 2011.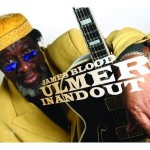 James Blood Ulmer – In and Out I had never heard of James Blood Ulmer before receiving a review copy of his In and Out album, which was released in 2010. This album is perhaps best described as avant-garde blues. There's a definite blues undertone to the music, but Ulmer doesn't let that stop him from taking the music in different directions. In some cases, the music seems like what Hendrix might have created if he was making jazz music. The music isn't easily categorized, but is a lot of fun to listen to.