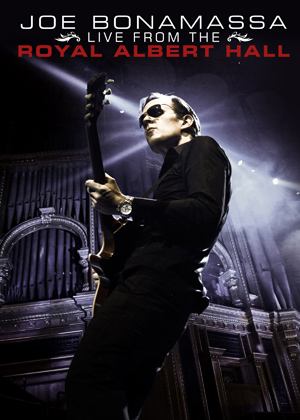 On May 4 of this year, Joe Bonamassa celebrated his 20 years in the music business by performing at the Royal Albert Hall, which fulfilled a dream that he's had since he was a child. The show was recorded and will be released as a DVD later this year, on September 21.
Joe brought out all the stops for the Royal Albert Hall show. Eric Clapton joined him on stage to play "Further on Up the Road", and Joe also expanded his regular band to include two drummers and a horn section.
Reports from the show indicate that it was a great show, so I'm really looking forward to the release of the DVD. I had a chance to see Bonamassa earlier this year a few months before the Royal Albert Hall show, and he was on fire.
Here's a trailer for the DVD: