I haven't had time to write full reviews for some of the music I've enjoyed over the past few months, so I thought I'd do a quick post highlighting some of my favorites:
---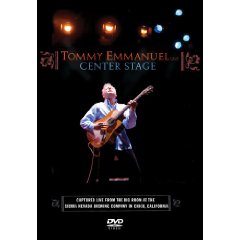 I had the chance to see Tommy Emmanuel perform live last year, and will hopefully get to catch him again as he performs in Nashville this summer. Last October, Emmanuel released a DVD titled Center Stage of a performance at the Sierra Nevada Brewing Company in Chico, California.
This DVD is a good representation of what a Tommy Emmanuel performance is like. I didn't know what to expect when I went to the show last year, but as I mentioned in my review of the show, I was blown away by Emmanuel's performance. It was primarily just Emmanuel and his guitars on stage, and he really knows how to put on a show.
If you get a chance to see him live, I highly recommend it. If not, Center Stage is a good alternative.
---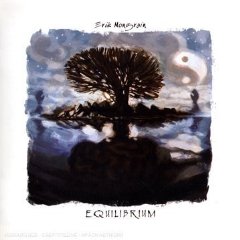 I've mentioned Erik Mongrain before here, but he released a new album last year title Equilibrium. Mongrain's playing style evokes images of Michael Hedges, who Mongrain cites as an influence.
Mongrain gained quite a following as a result of YouTube videos showing his fairly unique playing style of sitting the acoustic guitar on his lap and tapping rather than plucking the strings. However, Mongrain offers more than just visual flash. His playing is both atmospheric and emotional. In fact, if I had to describe this album in one word, "atmospheric" would be the word I'd use. The album also features Michael Manring on fretless bass and was recorded as Paul Reed Smith's studio, the Dragon Crossing Studio.
---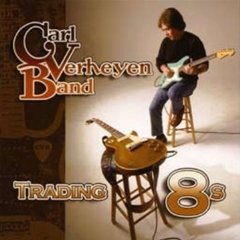 Carl Verheyen is a guitarist that I recently heard about, although he's been around for a while. He recently put out a new album titled Trading 8s. This album mixes a combination of guitar instrumentals and vocal tracks.
The album features some top-notch guest artists, including Joe Bonamassa, Albert Lee, Steve Morse, Rick Vito, and Scott Henderson. Each guest artist adds a nice touch to the album. Also included on the album is a nice cover of George Harrison's "Taxman".
I've really been enjoying this album over the past couple of months. If you haven't checked out Carl Veheyen yet, Trading 8s would be a good place to start.