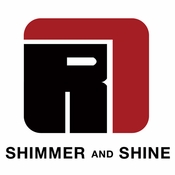 I'm excited to announce another contest! This time, you have a chance to win a free vinyl copy of the "Shimmer and Shine" single, which is from Ben Harper and Relentless7's new album White Lies for Dark Times.
I've been listening to the new album for the past few weeks and really like it. I think it's one of Harper's best albums so far. It's got a more rock sound to it, but still easily identifiable as Ben Harper. "Shimmer and Shine" is, in my opinion, one of the standout tracks from the album.
How to Enter
To enter, send me an e-mail with the subject line "Ben Harper" using the contact form informing me that you want to enter the contest. It's that simple! One entry per person, and entries must be received by June 7. I'll randomly select the winner and contact them on June 8.
Here's a video of "Shimmer and Shine":