One of my favorite genres of music is the blues, and 2008 did not disappoint. Some very good blues music was released this year. Here's a list of a few of my favorites, listed in order of release.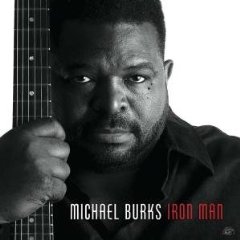 Michael Burks is a blues guitarist from Arkansas. Burks has a powerful vocal and guitar style reminiscent of Albert King and Freddie King. However, Burks brings his own style to the blues.
Burks has a number of tour dates scheduled for early 2009, and I've heard his live shows are great. I hope he'll travel through Nashville sometime soon.
Iron Man is the latest release from Burks, and it is one of his best. If you'd never heard of Michael Burks, I highly recommend checking out Iron Man.
---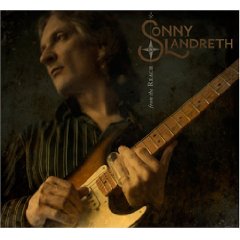 Sonny Landreth is a guitarist that doesn't get enough respect in my opinion. Sure, a lot of guitarists know and appreciate his work, but somehow the mainstream audience largely ignores his contributions to music.
Landreth's latest release, From the Reach, is another great album from Landreth. Not only his he a great guitarist, but he's also a very good songwriter and vocalist, as highlighted on this album. But, rest assured, the guitar playing on this album is fantastic, not only from Landreth but also from his guest artists, including Eric Clapton, Robben Ford, Mark Knopfler, and Vince Gill. Dr. John and Jimmy Buffett also make appearances on the album.
---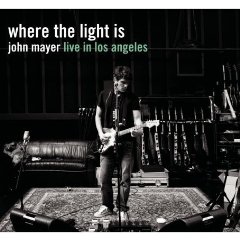 While not strictly a blues album, John Mayer's release Where the Light Is includes some great blues guitar playing.
Like him or not, Mayer is a very good guitarist, and this live album highlights his playing, especially in the Trio section, where he plays with Pino Palladino and Steve Jordan.
I reviewed Where the Light Is earlier this year, so I won't go into detail again here. But, suffice to say I really enjoyed this album.
---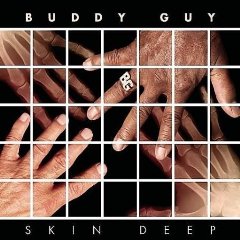 A true living legend, Buddy Guy released his new album Skin Deep in July of this year. The album features a number of guest artists, including Eric Clapton, Robert Randolph, Derek Trucks, and nine-year-old Quinn Sullivan.
As usual, Guy's playing is fiery on this album and each guest adds their own unique touch. One nice addition to the liner notes is an indication of what guitar Guy used on the recording of each song. Buddy will be performing a number of shows with B.B. King in early 2009, which should be a great combination!
---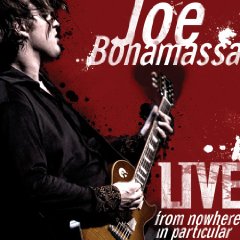 Joe Bonamassa is one of my favorite guitarists. I've now had the opportunity to see him live twice, and he just keeps getting better. I can't wait until his new album coming out in February.
Live From Nowhere in Particular is a collection of live songs from Bonamassa's 2007 tour. It is not a straight recording of one live show, but a collection of the best performances from the tour. When I saw him here in Nashville earlier this year, he mentioned that the song "Sloe Gin" on the album was recorded in Nashville, which was nice to hear. The rest of the songs were recorded around the world at various locations, hence the title.
---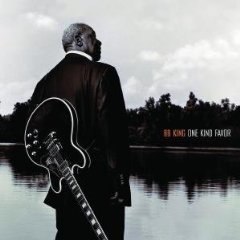 Speaking of B.B. King, he also released a new album this year, One Kind Favor, which was produced by T Bone Burnett. In my opinion, this is one of King's best album in year's. It's nice to see that even at 83, King is still going strong.