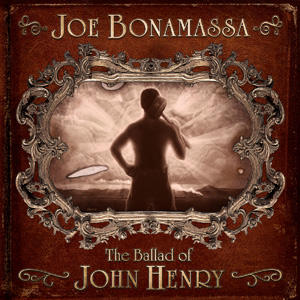 I recently found out on the forums on Joe Bonamassa's Web site that Joe will be releasing his next album, titled The Ballad of John Henry, on February 24, 2009. I'm a big fan of Bonamassa's, so I'm really looking forward to this upcoming album.
I had a chance to see Bonamassa live for the second time this past fall, and he was even better the second time I saw him. He puts on a great live show, so if you have a chance to see him, I highly recommend it.
Lick Library recently posted an interview with Bonamassa, as well as a live clip of Bonamassa playing the title song from the The Ballad of John Henry. I've embedded the live clip below, but I encourage you to check out the interview as well. During the interview, he even mentions playing with Larry Carlton at his show here in Nashville.