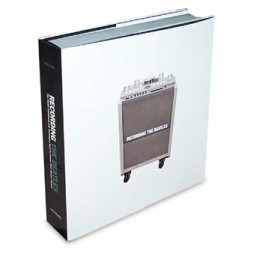 At the Alan Parsons seminar that my friend Taylor and I went to several months ago, Alan showed pictures from the book Recording The Beatles. I had heard about the book a while ago, but had forgotten about it until Parsons mentioned it again.
This looks like a fantastic book, with very thorough and detailed information about how the Beatles' albums were recorded, including information about the studio equipment and techniques used to record the albums. Parsons, who was there for the Abbey Road sessions, says that this is the most definitive book available.
Recording The Beatles is not a cheap book at $100, but might make a great gift for the Beatles fan in your life.