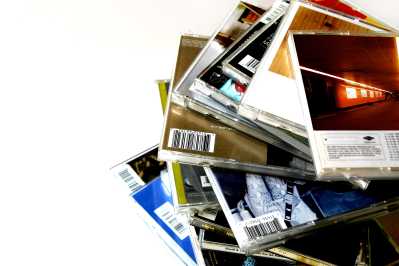 The Daily Swarm has recently linked to a post by Alan McGee, a blogger for Guardian Unlimited. The post is titled No one wants to pay for music anymore. McGee's premise in the post is that people in 2007, himself included, do not want to pay for music. He states:
"Like lots of people, I'm a music freak: we all want music but nobody in 2007 wants to pay for it."
I'm not sure I agree, but I'll get to that in a minute. He goes on to say:
"This leaves the record companies stranded. They're selling things people don't buy any more. I wish I could feel sad for the record companies but I can't. Their product was poor value – all filler and no killer."
This I can agree with. By and large, the record companies have been playing it safe and putting out "safe" music. Very little of what's played on Top 40 radio interests me, and I know I'm not alone. When you quit spending the time to develop artists, you're not left with much to work with.
Finally, McGee states:
"Give away the music and build the business back up through live gigs and merchandise. The 80s and 90s are over – someone tell the music business."
I may be wrong, but McGee seems to be implying in his post that the record labels deserve a portion of an artist's touring income, which I disagree with. I agree that the industry needs to be overhauled, but I'm not sure his solution is the right one. By and large, I don't believe that the labels assume much of the costs of an artist's tour, so I don't think that the labels should receive a portion of the tour revenue.
Furthermore, I think that people are still willing to pay for music. I know that when I buy a CD of an artist I like, I'm directly helping that artist. I work full-time outside of the music business, so I can't get to every show that goes through town. Oftentimes, my only method of supporting an artist is by buying his or her music, and I'll do so happily.
I do wish, however, that there were more avenues for hearing new music. The radio is largely failing at this, and 30-second clips on iTunes are not always enough to tell if I'm going to like an artist I've never heard before.
Are you willing to pay for music?