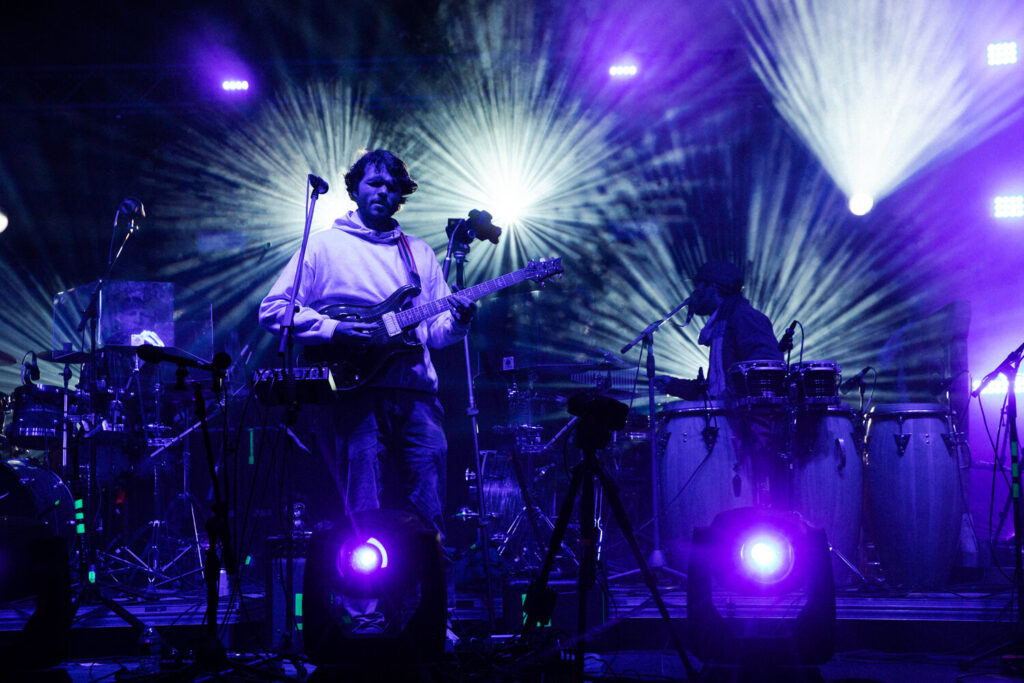 I first heard about the band Goose early last year. I'm not generally a big fan of jam bands, but for some reason Goose has really hit home for me. And, based on their ever-growing fanbase, they seem to be hitting home for a lot of people.
What sets them apart for me from some of their peers is their strong songwriting skills coupled with vocalist and guitarist Rick Mitarotonda's playing and singing. Additionally, I enjoy the interplay between Rick and guitarist/keyboardist Peter Anspach. For that matter, I think all of the band members add a unique flavor to the band's sound, which has gotten them noticed by such luminaries as Trey Anastasio and Bob Weir. In fact, Goose toured with the Trey Anastasio Band last fall and recently played a show in Mexico with Weir's Dead and Company.
If you're interested in the type of gear Rick and Peter play, Premier Guitar did a Rig Rundown with them last year. In short, Rick plays a Paul Reed Smith Hollowbody II into Mesa amps, and Peter plays a Suhr Mateus Asato signature guitar through Fender-style amps.
Another aspect that Goose does a really good job at is marketing. They professionally record every show and stream it live through nugs.net. They also upload a selected number of full shows to their YouTube channel for free. If you prefer audio over video, every show is uploaded to the band's Bandcamp page. The band played two shows in Nashville last year and, though I didn't attend either one, I listen to the March 4, 2022 show all the time.
One of my favorite shows they've shared on YouTube is their show from last year at Radio City Music Hall, where Anastasio guested with the band for several songs:
This show seemed to be the point where the band started getting noticed by more people (deservedly so).
If you haven't heard Goose yet, I highly recommend checking out the Radio City Music Hall show above or perusing their YouTube channel. If you prefer studio recordings, I also highly recommend their June 2022 release Dripfield.