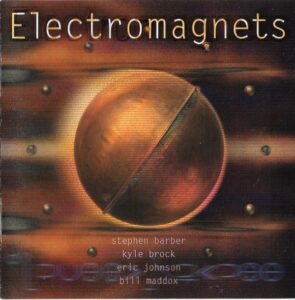 In his article Magnetic: Eric Johnson meets the boys from Abilene, Michael Corcoran provides an enlightening glimpse into the early days of Eric Johnson's musical career, specifically when he gets involved with the group the Electromagnets in the early-to-mid '70s.
While the EJ connection is most relevant to us guitarists, it was interesting to read more about Bill Maddox, who I only knew as one of the drummers Johnson regularly worked with. However, it appears that he was a fairly important figure in the Austin music scene and, apparently, in Dell Computers as an early employee.
I think the whole article is interesting, but you should check it out if for nothing else than the early photos of Johnson and the other members of the Electromagnets.