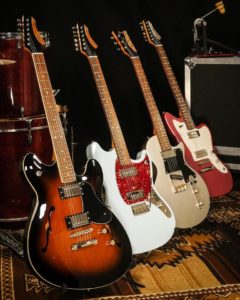 Fano Guitars have announced a new line of budget-priced guitars called Omnis, which consists of their GF6, JM6, SP6, and MG6 guitars. The guitars will range in price from $849-$999.
This is an interesting move for the boutique brand, as these are made-in-China versions of some of their most popular guitars. Given that these are a significant price difference from the USA line, I'm curious to see how much these will cannibalize sales of the higher-priced models.
It's worth noting that one big difference between these and the Alt de Facto USA-made guitars are that the import models will not be distressed. The rest of the base specs appear to be consistent between the two lines, although the Alt de Facto models can be heavily customized.
I like that they've kept their distinctive headstock design in place for these: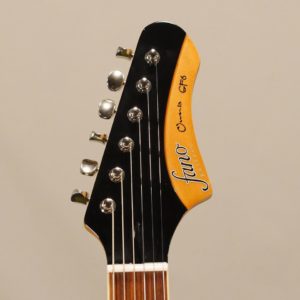 I've played a number of American-made Fano guitars over the years, and I've found them to be well made, high quality instruments. I hope they are able to maintain that quality with the Omnis line.