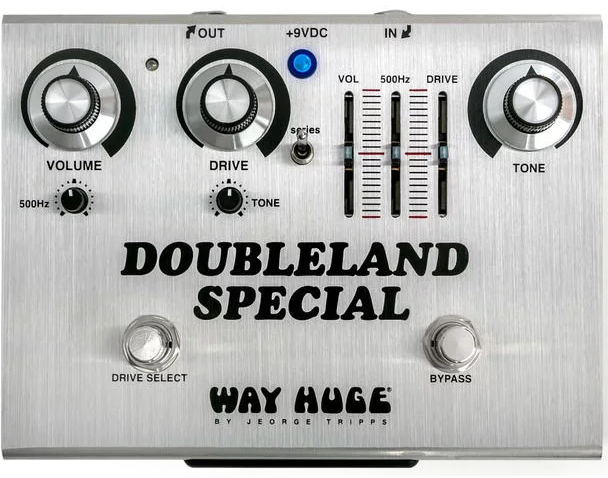 Way Huge have announced a new pedal based on the Overrated Special. This one was also created in conjunction with Joe Bonamassa and is called the Doubleland Special. (Note: it's not on Way Huge's site yet, so I linked to Sweetwater's site.)
Here are some of the details:
The only thing better than getting Joe Bonamassa's signature tone in a pedal is getting twice as much of it. And that's just what the engineers at Way Huge give you with the limited-edition Doubleland Special dual overdrive. Onboard you'll find two of Bonamassa's signature Overrated Special overdrive circuits that you can use individually or for blending to taste. Joe prefers to have one set for humbuckers and one for single-coils. However you choose to push your Doubleland Special, you'll want to make sure you grab this limited-edition pedal from Sweetwater.

Designed for Joe Bonamassa, the Way Huge Overrated Special overdrive pedal sounded bold and punchy. A 500Hz control allows you to beef up your midrange tone, while Volume, Tone, and Drive controls give you a wide sonic range to explore. Use it to add some boost and grit to a clean amplifier, or put it in front of an already overdriven amp for epic lead tones. And Way Huge crammed two of these sweet-sounding overdrives into the Doubleland Special, giving you instant access to a variety of gain levels.
The Overrated Special was $199, so getting two of them in one container with additional tweak-ability for $299 isn't a bad deal. No official release date yet, but I suspect they'll be available soon.