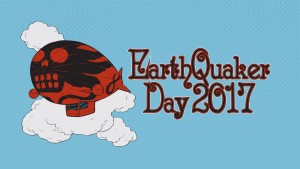 If you can't make it to see EarthQuaker Devices here in Nashville this week at Summer NAMM, you can still see them at EarthQuaker Day 2017, to be held on August 5 in EarthQuaker's hometown of Akron, Ohio. It looks like quite a party.
There will be live music, clinics, workshop tours, food & drinks, games, giveaways, and prizes. There will also be a Riff Contest to win a PRS SE Custom 24 guitar. Sounds like a lot of fun!
The event goes from 1:00 to 8:00 with an afterparty to be held at Annabell's Bar & Lounge. Check out the EarthQuaker Devices site to learn more about the event and to register for the Riff Contest.