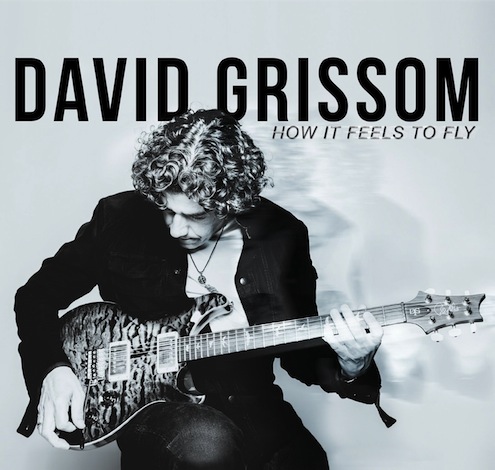 David Grissom, one of my favorite current guitarists, has released a new album today titled How It Feels To Fly:
The 4th solo release from renowned Austin, TX guitarist and songwriter David Grissom. The CD includes eight new studio tracks and four extended live tracks, with blistering covers of the Allman Brother's "Jessica" and ZZ Top's "Nasty Dogs And Funky Kings". The rest are all original tunes by Grissom, including two songs written with Chris Stapleton (The Steeldrivers), and another with Austin singer songwriter Kacy Crowley. The entire CD showcases the deep interplay and chemistry developed over the last two years with Grissom's badass Austin band members. After touring and recording with artists such as Joe Ely, John Mellencamp, Storyville, Buddy Guy, and The Allman Brothers, "How It Feels To Fly" finds David confidently settling into the role of bandleader and solo artist.
If you haven't seen Grissom playing ZZ Top's "Nasty Dogs and Funky Kings," check out the following video:
Purchase How It Feels To Fly from Amazon using this link and help support Guitar Lifestyle.
UPDATE: I embedded a different video thanks to Guitar Lifestyle reader Michael N.