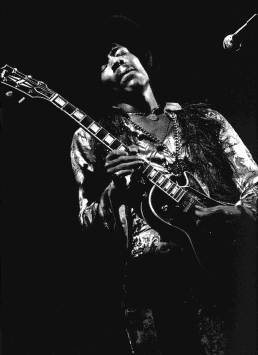 MusicRadar.com is reporting that a collaborative album between Jimi Hendrix and Stephen Stills is being readied for release. The tracks that will compile the album were recorded in 1969 and 1970. There's not a whole lot of details about the album, yet. New Hendrix tracks are always welcomed, though, so I'm looking forward to seeing what the resulting album will sound like.
(via Gibson Lifestyle)
* Photo courtesy Gibson Lifestyle.