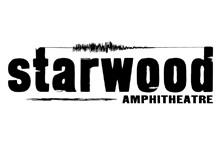 As I've mentioned before on this blog, I live near Nashville, TN, Music City USA. Nashville gets its name because it is the home of Country music, but Nashville also has a thriving music scene outside of country music. On any given night, you can go see local, regional and national artists playing anything from jazz to blues to rock at venues all over the city.
For 22 years, Starwood Amphitheatre was one of those venues providing an outdoor summer concert venue for Nashville and its surrounding communities. Over the years, I've seen quite a few concerts at Starwood, from B.B. King to Dave Matthews to Sting, and many others. It was a great outdoor venue to watch shows. Of course, it also had some downfalls, including horrific traffic, very long bathroom lines, and high parking charges. Overall, though, Starwood provided for a fun experience.
Unfortunately, in April Starwood Amphitheatre was sold by Live Nation to Vastland Realty Group. Recently, Vastland demolished Starwood in preparation for building 350,000 square feet of retail space and 250 townhomes. I'm proud to live in a city that's growing at such a rapid rate, but it's sad to see one of the largest amphitheaters in Tennessee torn down in exchange for more retail space, especially when there's been no talk of replacing the amphitheater with a new one anywhere in the region. There are other concert venues in Nashville, but no other amphitheaters. I hope that another developer steps in to build one in the area.
I have a lot of great memories from seeing shows at Starwood. Many great artists have performed there, including many of my guitar heroes. Although it's gone now, I'm glad that it lasted as long as it did, providing many of us some great musical experiences.
R.I.P. Starwood. Thank you for the memories.