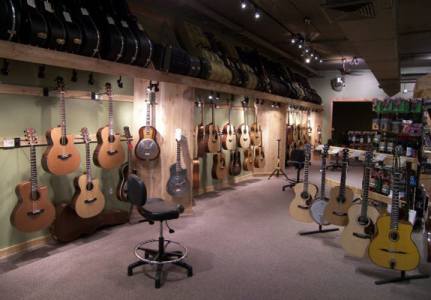 I would like to take a moment to encourage you to patronize your local, independent music stores this weekend. I must confess that all too often I end up at one of the major chain stores because they are closer or more prominent. However, I think it's important that the local independent music store remain in business to support arts in the local area. Also, smaller, local shops often offer more personalized service.
I'm fortunate to live near Music City, USA, so there are several very good independent music stores in my area. There is Artisan Guitars, Corner Music, World Music Nashville, and the famous Gruhn Guitars. These shops often sponsor and/or host community events to help promote music in the area.
What's your favorite independent music store in your area?