My friend and fellow guitarist David has recently introduced me to some new music: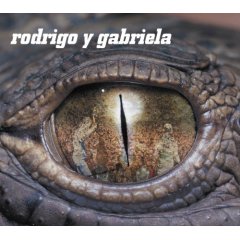 I'm a little late to noticing Rodrigo y Gabriela, as the CD was originally released in early 2006, but I'm glad to finally have heard them. The Amazon.com review starts off by asking the intriguing question "How did two Mexican-born heavy-metal enthusiasts end up at the top of the Irish charts?". I would describe the music on this CD as acoustic heavy-metal, and both Rodrigo and Gabriela play nylon string guitars. And, they play them well. On their album, they cover Led Zep's Stairway to Heaven (and manage to create an interesting version of the song) and Metallica's Orion. The original songs on the album are very good, as well.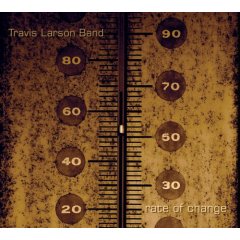 The Travis Larson Band is a rock fusion group featuring Travis Larson on guitar, Jennifer Young on bass and Dale Moon on drums. TLB play a brand of instrumental guitar music not unlike Joe Satriani, Steve Vai, and Steve Morse with a little bit of Rush thrown in. I've been greatly enjoying their Rate of Change and Burn Season CDs.
Could Martin Taylor have been anything other than a guitar player? Not with a name like that, I say. Martin Taylor is an excellent solo jazz guitarist, and has also performed with Stephane Grappelli, Chet Atkins, and many others. You can hear some of his music and watch some of his videos on Taylor's MySpace page.