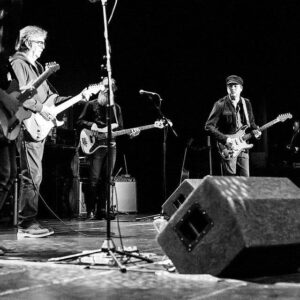 ModernGuitars.com has recently interviewed a young blues guitarist named Scott McKeon, a 20-year old guitarist from Wimborne, a small English town. The influence of Stevie Ray can be heard in Scott's playing, but he definitely modernizes it with influences from other styles of music, as well.
McKeon has recently recorded and released a CD titled Can't Take No More. I love to hear how technology is aiding musicians in making music. Modern Guitars states that Scott is:
… representative of the DIY-MySpace-YouTube generation of players that self-record, promote and distribute with the aid of the Internet. His debut album, Can't Take No More, was recorded to computer by Scott in his living room. The album mix is the result of a collaboration between McKeon and Jesse Davis (The Hoax) made possible by email and online chat.
You can hear some of Scott's music on his MySpace page. He also maintains a blog on his Web site. View Scott and his band playing Crossroads below.
* Photo © Maryanne Bilham-Knight